HIDREX DP 450 IONTOPHORESIS MACHINE
The Hidrex DP-450 (Pulsed Current) is a high-grade, professional Iontophoresis machine for Hyperhidrosis therapy to stop Sweating.
German engineering provides a sturdy product that should last for up to 20 years. It is used all over the world by dermatologists, skin-care clinics, and home use.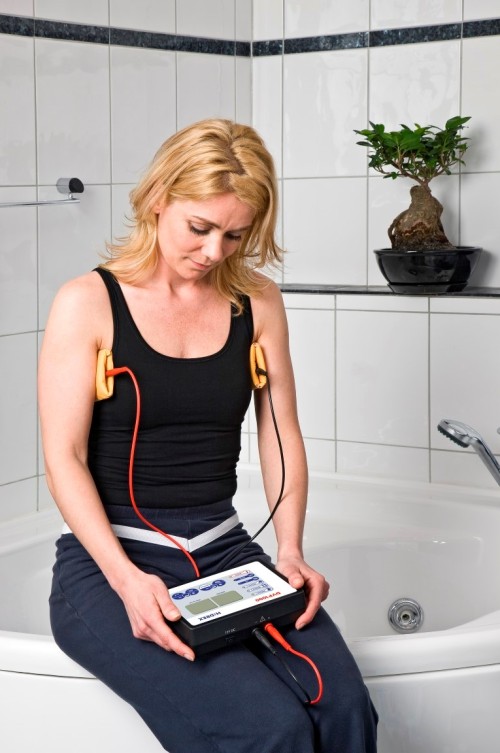 Features
Switchable between Direct or Pulsed Current to suit your comfort level
Programmable Pulsed Current for more comfort
Anti Shock Electronics (ASE©) protects from the electric fence effect (unpleasant shocking)
Presets for hands, feet, or underarms (can be changed and saved)
Measures resistance/current through dryness in skin and automatically adjusts current up to the desired level (will operate at lower level if higher level is not necessary)
Can be used in clinical or home settings
Robust/durable construction
What's in the box? (Everything you need for hands and feet treatment)
1 Hidrex DVP1000 tap water iontophoresis (TWI) module
US Type A plug AC Adapter (unless Type C is requested)
1 carrying case (sides can be separated and used as treatment trays)
1 pair of 4 mm thick connection cables
1 pair of cotton towels
Manual & Quick Set Up Guide
2 aluminum electrode plates (used for hands and feet treatment)
The Hidrex DP-450 is the brand new model, replacing the Hidrex GS 400. Now, the Hidrex can be used in either Direct Current Mode or Pulsed Current. Pulsed current is preferable as the feeling of using the device is almost imperceptible to your skin. This allows you to treat the skin at higher amperages without any uncomfortable feelings. Higher treatment amperage means longer times between treatments and less perspiration.
This device is easy to operate, and with its fully automated detection system, you can even treat your hands alone, without an extra operator. The device automatically recognizes when the hands are inside the trays and the current starts by slowly increasing until the end of the session, when it will decrease the current solwly to Zero.
It includes a 60-day money-back guarantee and a 4-year warranty*.
No batteries required. The Hidrex is a professional electronic device you plug in to a normal outlet (optional adapters for every country). It has a stable, and highly scratch resistant control pad, designed for everyday usage in clinics. Similar type control buttons and pads are used in the medical industry and can withstand millions of usage cycles before wearing out.
It has a memory function with 3 user storage banks to store treatment times and current levels for hands, feet and armpits. The machine is easy to use, and easy to set up. The control pad allows fully-automated treatments. Real 30 mA direct current and a real 20 mA pulsed current


Features of the Hidrex DP-450 Iontophoresis Machine:
Unit can be switched from direct current to pulsed curent. Unit has Variable Pulsed Current.
The current is adjustable in 120 steps. The therapy times are adjustable in 60 steps (minutes)
Through Pulsed mode, higher currents - compared to direct current - can be used for sensitive areas
High Iontophoresis currents: almost all battery operated systems can´t achieve these high current levels, resulting in inferior performance
Certified German medical equipment (best in the world)
Hidrex has been around for a long time
Electric shock protection (to protect from the well-known, electric fence effect)
Small and light-weight (appr. 2.5 kg)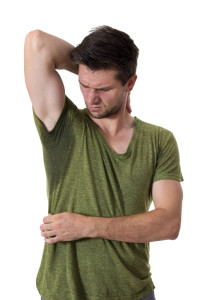 Simultaneous treatment of the hands and feet is possible by dividing the trays. Use one for both feet and the other for both hands.
With additional sponge attachments, treatment of the face, back and armpits is possible.
In case of the following contra-indications Iontophoresis therapy should not be used or shall only be used after consulting your doctor:
cardiac arrhythmia
electronically controlled implanted devices (ex. pacemaker)
metallic implanted devices in the area where the current flows
metallic intrauterine implanted devices (loop)
pregnancy
serious skin deseases
*60 Day Return Policy: You may be charged a fee if the machine is damaged, scratched or mistreated - to cover repair fees.
FDA APPROVED IONTOPHORESIS MACHINES
This product needs a prescription from your doctor in order to fulfill the order.
Please email your prescription to us for our files.