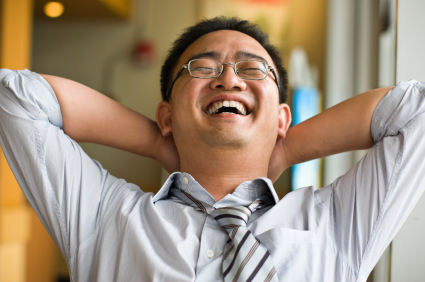 HyperDri is a revolutionary antiperspirant - it's the WORLD'S FIRST aluminum-free antiperspirant!
There have been many aluminum-free "deodorants," but none that have addressed the wetness issue of Hyperhidrosis. These lesser products only address the odor issue.
HyperDri will keep you dry and odor free without the use of aluminum.
Certain people have overly sensitive skin, or may have an aluminum allergy and cannot tolerate aluminum. For these individuals, HyperDri is the perfect solution!
While users may begin to see positive results within the first several days of use, it typically takes 2-4 weeks for HyperDri to reach full strength. We recommend that customers use their HyperDri daily, at least during the first few weeks of treatment, for best results.
Directions for Use: Depress pump twice onto fingers and massage serum into underarm skin.
Because HyperDri Antiperspirant is aluminum free, it takes longer to shrink your pores. Be patient and you will love the results.
You will notice perspiration decreasing after one week of use, but full protection will occur after 4 weeks of use. Make sure you do not skip a day, or it will take longer to achieve maximum results.
Ingredients: Water, Glycerin, CH3 Pentapeptide (Water, Glycerin, Pentapeptide-3, Caprylyl Glycol), Acetyl Hexapeptide-3, Purified Diethylene Glycol Monoethyl Ether, Essential Lemon Oil, Essential Tee tree Oil, PEG 40 or Sorbitan Monolaurate, PEG-8 Caprylic/Capric, Glycerides, Laureth-9, Potassium Sorbate, Disodium EDTA, Allantoin, Alkyl Acrylate Crosspolymer, Lactic Acid, Fragrance
Size: 50 ML / 1.7 OZ (Roughly a 60-day supply)
Very pleased with the deodorant. A wonderful product!!


Great product
Wish it was more affordable

Feeling more confident every day

Having struggled with excess underarm perspiration since middle school this product has made me feel more confident. OTC clinical products helped but always had to use more than the recommended amount and still had wetness and odor issues. Tried other clinical strength products, all with differing amounts and types of aluminum salts, to no avail. Decided to try non aluminum product if I could find one. Found this product and within one week noticed a difference. Two weeks in and the effects keep building and have put this product on auto delivery. Thank you HyperDri!

Effective but doesn't irritate my skin

I wear this during the summer when its really hot and humid. It keeps me dry.

Effective but doesn't irritate my skin

I wear this during the summer when its really hot and humid. It keeps me dry.

I was skeptical about this website and this product since I haven't found anything with Aluminum free antiperspirant. This product really helped me. The current deodorant I use is Lune and it doesn't have antiperspirant which would leave me very sweaty in a few minutes. This antiperspirant has made a big improvement within a few days of using it. IF you haven't been using products that are Aluminum free it will take time for your body to adjust. A most 3 months to see a difference. Please be patient with these types of products. They are worth the price and wait time.

I've been looking for an aluminum free deodorant/antiperspirant for a while and wasn't satisfied with anything I tried until this one. I'll admit the first few days were a little rough. I didn't smell great. If we hadn't been on pandemic lock down, I probably wouldn't have been brave enough to try it or stick with it. But about 4 days in the magic started, and it got better and better. I run in the Texas heat almost every day. And for the first time since I was a kid, I don't stink. Like ever. Even after running, swimming, walking the dogs, cooking, working out, etc. I apply after my shower at night and don't have to think about it again. It takes a little getting used to. It's a sticky clear gel that you apply with your finger tips. Dries quickly and doesn't stain clothes. I felt the need to reapply after working out during the first week but now, a couple of months in, I never need to. Seriously worth every penny. I only wish I had found this product sooner. Now if only we could socialize again....

It should be larger because it is so great.

It works!!

I'd been using aluminum-based anti-perspirants since puberty (23 now) and they were fine, but about a year ago, I started to develop a rash on my underarms. After some research, I came across Klima and decided to give the HyperDri Serum a try. Like they say, you have to use it every day for several weeks before it starts working. Once that happens, it's great! I still use a normal deodorant (no anti-perspirant) after I rub the serum in because I found it doesn't work great as a deodorant and the lemon scent seems like an afterthought. It is an amazing alternative to aluminum-based anti-perspirants!